"So you plant your own garden and decorate your own soul, instead of waiting..."
– Jorge Luis Borges (via Swanfeather Songs)
Adulting classic: Know when and how to end a...
adulting: At least 87 percent of casual, small-talk conversations last too long. The problem here is twofold: • People are afraid to end the conversation and; • "It's time to end this talk" hints are ignored. A solution to the first problem after the jump … Read More #4* on my list of Greatest Fears: Endlessly monologue-ing conversations. *Because I fear being homeless and terminally...
Marissa Mayer's Potentially Revolutionary... →
Yahoo is now giving new dads eight weeks of paid leave, which could transform the way families think about division of labor. We all hated on Marissa Mayer for 5-days-straight when she cut telecommuting at Yahoo.   But this week, she doubled paid maternity leave (to 16 weeks) AND added 8 weeks of paid paternity leave for new fathers, and I didn't hear anything about it until two days...
How I Became a Hipster →
"Brooklyn" is now a byword for cool from Paris to Sweden to the Middle East, so the author, an avowed Manhattanite, set out to explore this artisan-loving borough. The NY Times wrote another article about "discovering" hipster Brooklyn.  My favorite part were the corrections at the end: An earlier version of this article referred incorrectly to the products sold at By Brooklyn. The...
"When I hear his key in the lock at night my heart starts to beat faster. I'm..."
– Anne Bancroft, talking about Mel Brooks
"Quite simply, I was in love with New York. I do not mean "love" in any..."
– Joan Didion (via troubled) still (via abbijacobson)
4 tags
"We should call every truth false which was not accompanied by at least one..."
– Friedrich Nietzsche
Mike Trapp presents: The Mike Trapp Mikesperience:... →
miketrapp: Part of my job at CollegeHumor involves reviewing the articles submitted to our site from our readers. These are the three worst offenses people regularly commit in their submissions. Wordiness: Make cuts. Every sentence should advance the central idea of your article. This includes: …
THE INTERNET IS BROKEN.
Sorry to chicken-little-it-up, but It's been 29 minutes and there's still no POPE FRANCIS GIF on my Tumblr feed. HELP!
1 tag
For 'House of Cards', Using Big Data to Guarantee... →
An interesting read from the NYTimes, about Netflix, 'House of Cards', and the impact of data on television. "[…] While careers and entire networks have been made and lost based on the mysterious alchemy of finding a hit, Netflix seems to be making it look easy, or at least making it a product of logic and algorithms as opposed to tradition and instinct. […] The rise of...
1 tag
Lean In →
Sheryl Sandberg's book, Lean In, is about to be released and I'm excited. There's plenty to criticize in her theory on women in the workplace and the lack of women leaders (I loved Anne-Marie Slaughter's Atlantic piece last year)- but I also think there's a huge amount to admire.   Instead of debating whether or not she's putting unrealistic pressure on women,...
1 tag
How Did I Miss This?
CBS has this pilot on the docket, starring MR. RON WEASLEY!: Super Clyde Logline: Centers on a meek, unassuming fast food worker (Harry Potter's Rupert Grint) who decides to become a super hero. Cast: Rupert Grint Team: W/EP Greg Garcia (Raising Hope) Studio: CBS Television Studios Format: Single-camera Location: Los Angeles (courtesy of The Hollywood Reporter)
hearmeoutpodcast: Our inaugural episode drops...
Hear Me Out.: Welcome, everyone! This is Hear Me... →
hearmeoutpodcast: Welcome, everyone! This is Hear Me Out, the podcast where Winston Noel and Alden Ford, along with a special guest each episode, explore the songs we love, no matter what literally everyone else says. We are not music officials. We are not music critics or music snobs. We are unqualified on… Oh hai, maybe you should follow this tumblr, or peep them on Twitter...
3 tags
Books I Read in January
If you work 40+ hours a week and want to start reading more books, stop reading the New Yorker.  Because at this pace, I'm on track to read 85 books in 2013.  (Except, I am going to renew my subscription, I swear!) Here's what I read in January: 1. Gone Girl, by Gillian Flynn - Fast, guilty pleasure. 2. Bunny Bunny, by Alan Zweibel - Fast, charming, cute. 3. It's Always...
"I'm the sort of person who will never get ulcers. Why? Because I say..."
– Ed Koch
Watch
kirklarsen: MY BEAUTIFUL DARK TWISTED SKETCH SHOW PROMO Last night's Supereasy show was…weird & great. Those folks wrote a Harold (improv) & performed it during Maude night (sketch). As is typical during Harold (improv) night, it was hosted by a group (Mike Duffy). Mike Duffy asked me to make them a video for the (fake) sketch show they were promoting, which was written and directed by...
New Rule
newsweek: You pin, we unfollow. Update! Policy under review. I love that Newsweek opted to Pin this post.  Keep on keepin' on, you guys.
oh. ohno. →
Allie Kokesh's blog-finds will make you a vegetarian in 5 minutes or less.* *sljdsflakjsldkfjalsdfoasidjfoasidjlkjEWWWWWWWWWWWWWWW!!!!!!sdakfjlsdfjlsdjfljskdfslkdjdfjlsdfjldjf
Al Roker Pooped His Pants at the White House →
I've never said this in my life, but I'll say it now: YOLO, bro.
Books I read in 2012
I like posting the books I've read each year and I think I'm going to start doing this with movies, live theater, etc. because it's nice to have a record.  So, indulge me.  Here's the list of books: 1. Twilight Eclipse 2. Twilight Breaking Dawn 3. The Help 4. The Lovely Bones 5. The Old Man & The Sea 6. On Writing (Stephen King) 7. On Writing (Ernest Hemingway) 8. Paris...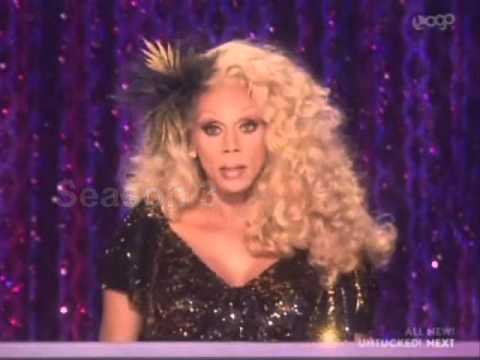 "If you want to really hurt your parents, and you don't have the nerve to be gay,..."
– Kurt Vonnegut
Watch
travishelwig: WHAT NOT TO DO AT A COMEDY FESTIVAL This group had 30 minutes to perform a sketch set in L.A. They actually took up 83 minutes. 16 of those minutes were just them dancing between scenes. This is a video of JUST THEIR SCENE CHANGES. (via LostChicagoan) This group needs to change their name to INFAMOUS, stat.
Recommended read: What to do with $175,000 in weed... →
katespencer: latimes: A crazy tale from former Times reporter Mack Reed, who discovered a drug-stuffed duffel stowed in a vault under a backyard hot tub.  factoidlabs: I am standing chest-deep in a dank, muddy concrete-lined hole in Silver Lake, staring eye-level into a duffel bag full of high-grade drugs. It smells strongly of marijuana - despite the fact that someone sealed it tightly...
"Pain is part of being human. Anyone who really wanted to get rid of suffering..."
– Pope Benedict XVI (via nikosnature)